Media
Paul currently hosts two radio programs; one is nationally syndicated and the other is a local program. Both shows can be heard on the local radio station WWRC, 1260 The Answer.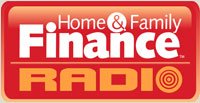 Home & Family Finance
At 3:00 p.m. on Sundays, the one hour program Home & Family Finance Radio Program sponsored by the Defense Credit Union Council (DCUC) and the Credit Union National Association (CUNA) is carried nationwide and worldwide including all military installations worldwide on the American Forces Radio Network (AFN).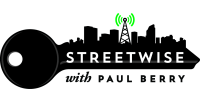 Streetwise
Each Sunday at 11:00 a.m., Paul talks to the local Washington area real estate professionals as well as to a general audience on what's happening in the Greater Washington real estate market. Paul shares the insights and concerns of the brokers, the realtors, the developers, the architects, and most importantly, the buyers and sellers. Co-produced by John Henry Sisk, Streetwise is sponsored by Closeline.com.